---
Which Cloud Server is Better? DigitalOcean vs AWS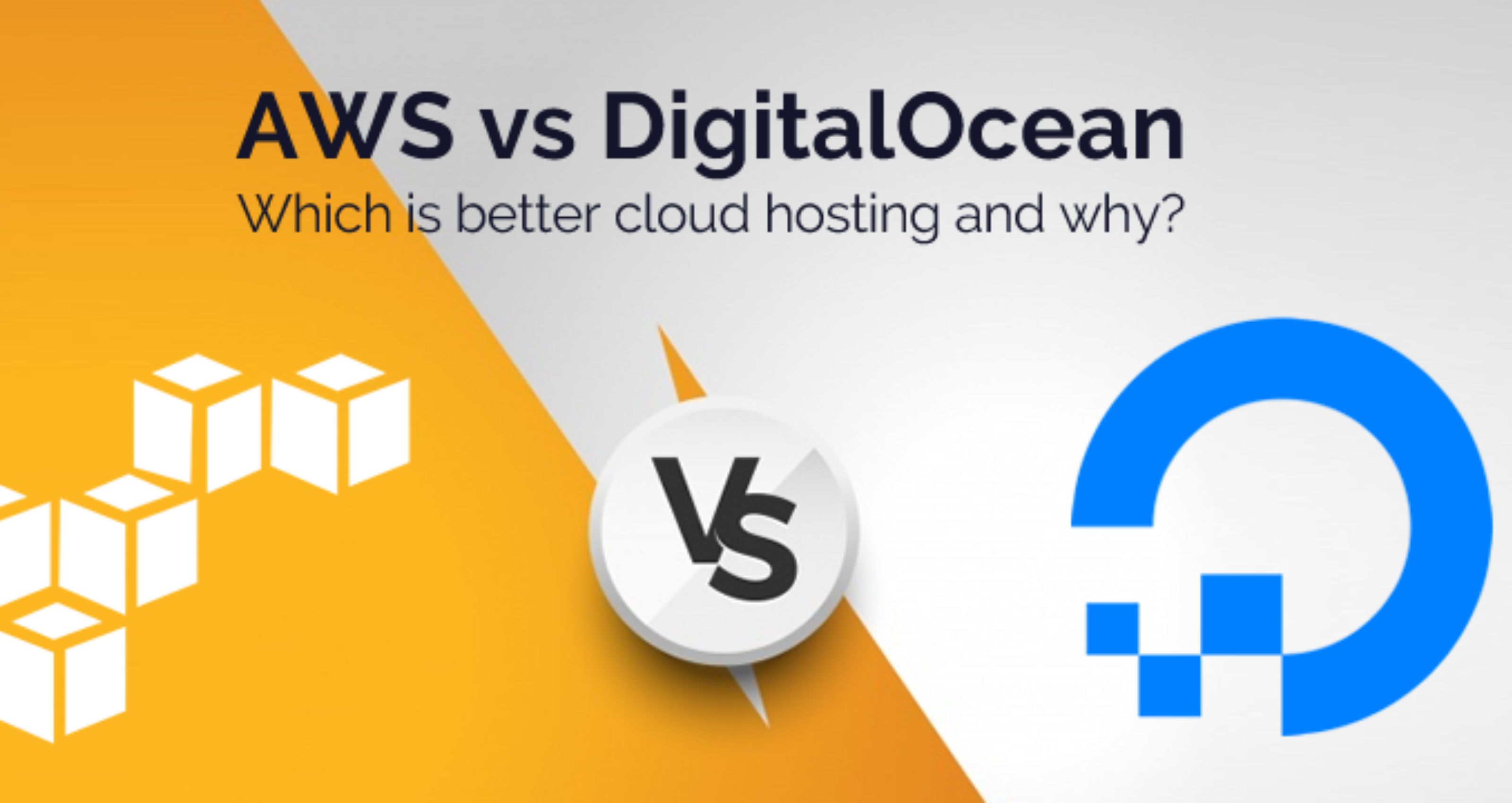 The cloud is used to refer to a few servers associated with the web that can be contracted as a part of a product or software application service. Cloud-based services can incorporate web hosting, data sharing, and software use.The use of the cloud tends to lessen the creation of different versions of files, due to shared access to records and data.
DigitalOcean and AWS are cloud service platforms that offer database storage, computer power among other functionalities.
DigitalOcean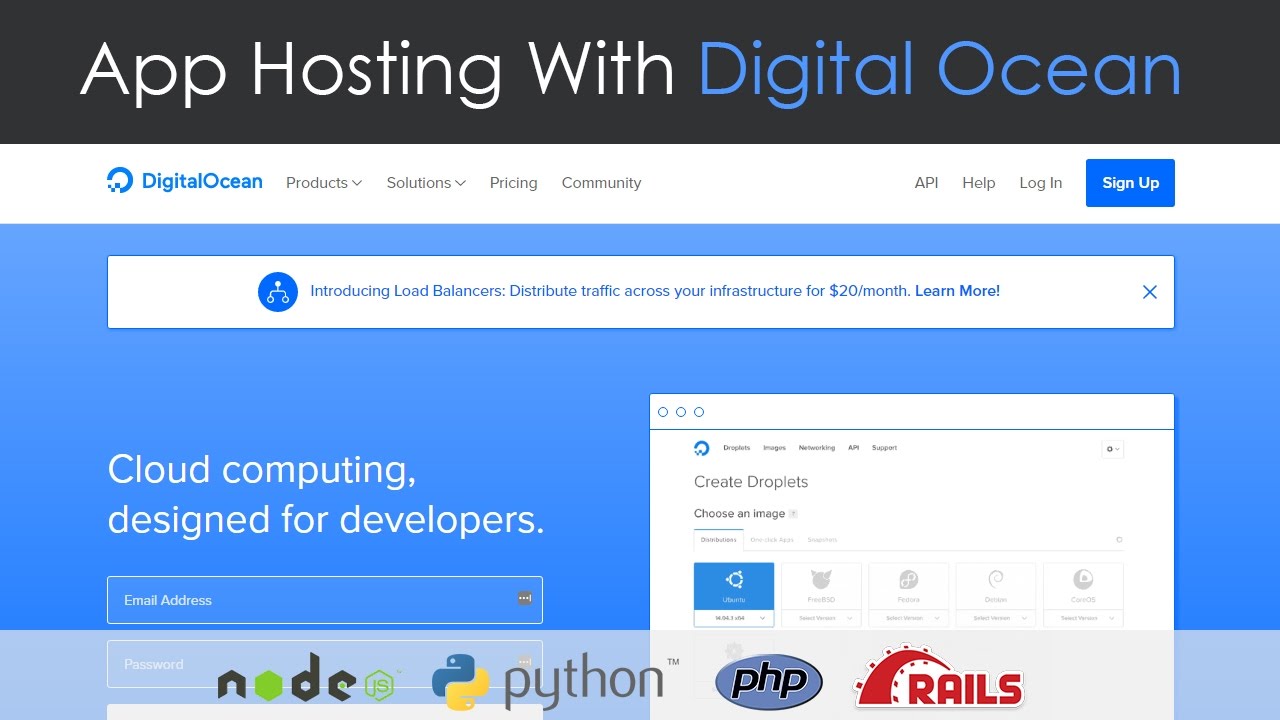 DigitalOcean is a new cloud hosting supplier. Launched in 2011, DigitalOcean concentrates solely on developers' needs. DigitalOcean concentrates on three key selling points to stand out: simplicity, pricing, and high-performance virtual servers. DigitalOcean supports most of the modern Linux distros; Ubuntu, Fedora, Debian, and CentOS. It is straightforward to set up several applications on their droplets e.g. Ruby on Rails, LAMP, Ghost, Docker or stack.
AWS (Amazon Web Services)
It is estimated that Amazon has as much computing muscle as the next 11 rivals on the list combined. They offer an umbrella of various IaaS and PaaS solutions.AWS include load balancing, storage, content delivery, databases, networking and content delivery, deployment and configuration management and application development platforms.
It is clear that DigitalOcean cannot compete with Amazon's AWS concerning features. The only area where DigitalOcean can compete is against the EC2, but even here DigitalOcean's capacity is about 1% that of the EC2.Amazon also has a robust database of help documentation, but with the vast size of service offerings available in the portal, most clients will need to engage with support at some point or another. They have a huge support team that can accommodate this, but support is not included with all packages. Technical assistance charges can take up to 10% of your monthly expenditure, which can add up to larger organizations.
Here is a brief comparison between these two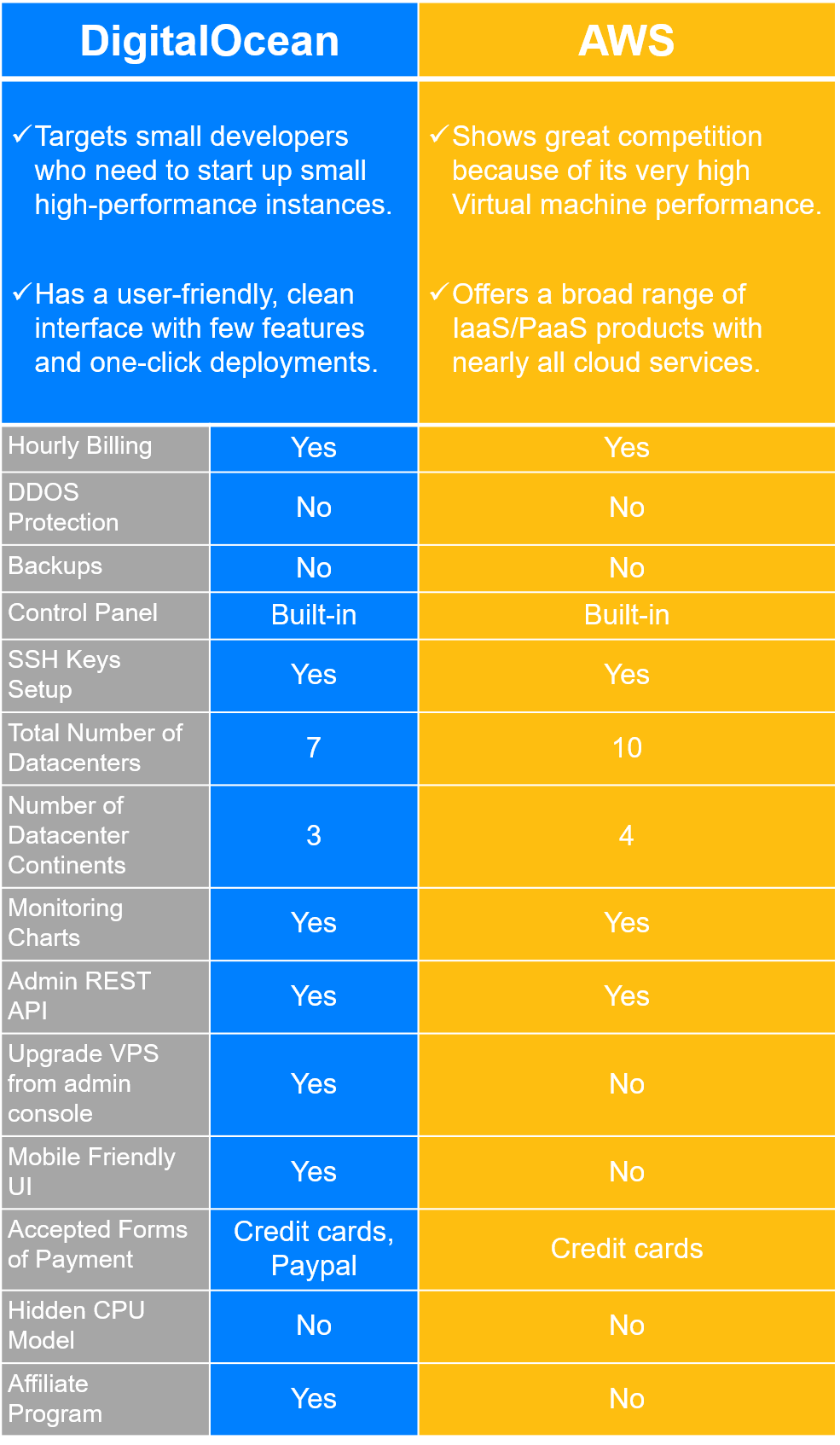 ECOMMERCE WEBSITE DEVELOPMENT | FOOD DELIVERY APP DEVELOPMENT COMPANY | CRM SOFTWARE DEVELOPMENT | MOBILE APP DEVELOPMENT COMPANY | b2b portal development | auction website development | on demand food delivery app development