---
Top 20 tips for Powerful E-commerce Web Design that brings you Sales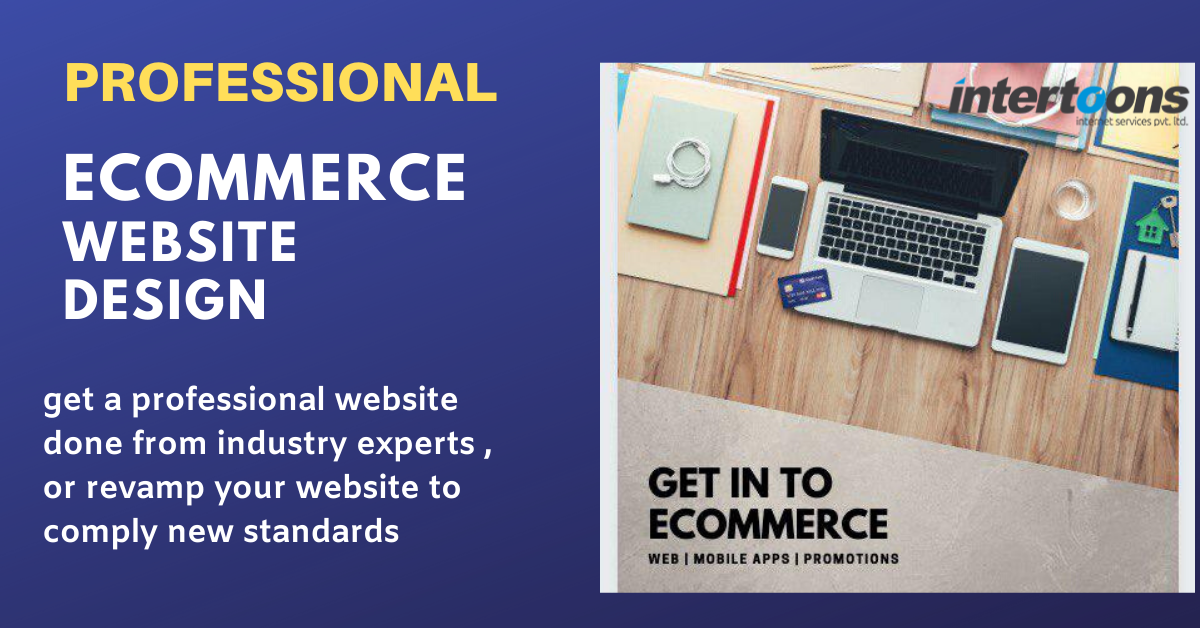 An effective eCommerce web design is considered vital for transforming visitors into potential customers. The design of your ecommerce website should be user-friendly that could make the digital purchase journey for customers an experience. It does not matter how good are you in your online advertisement, there are chances of losing customers if your web design is not optimized well for sales.
It may result in wasting your hard-earned money if they come to your websites and click off without buying anything. You must be wondering what it takes to make an effective e-commerce website development? Here are a few considerable tips for an effective e-commerce development that witnesses more conversions for any business in no time.
Considerable Tips for an effective E-commerce Web design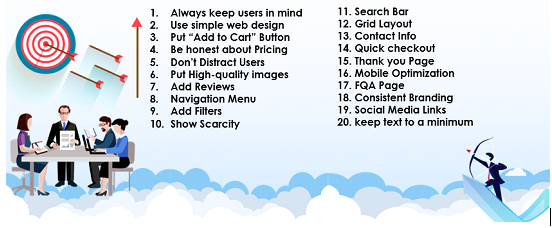 ⦁ Every single detail on your website should be posted keeping users in mind.
⦁ Always try to utilize simple web designs that are visually appealing and more trustworthy.
⦁ There must be a "Add to Cart" option where you pool your favorite items for future reference.
⦁ You should be honest about the products or services you are selling through your portal.
⦁ The information added on the portal should not misguide the users.
⦁ Always put high quality images for each of the products from different angles.
⦁ Try to add reviews or testimonials for products that you are selling.
⦁ Categories in the navigation menu should be well defined and organized.
⦁ Add filters so that users can quickly find products as per their interests and budget.
⦁ Please keep a close check on products that often become out of stock.
⦁ Always put a search bar where you can find your favorite products quickly.
⦁ Follow the grid layout that is considered just the best for all e-commerce websites.
⦁ Put a contact us form in your site where you can ask users for their details like phone number, email ID, etc.
⦁ Checkout should be a breeze where users can buy items quickly using their favorite payment option.
⦁ Add a thank you page on your website. Every time users make a purchase; they should be redirected to a thank you Page.
⦁ Keep your site optimized for smart phones. More than 50 percent of total websites are accessed on phone, so it should be responsible and mobile-friendly.
⦁ There should an FQA page where users can find answers of their frequent queries.
⦁ Use consistent branding scheme across all pages that makes your site to stand out from your competitors.
⦁ Put social media links that encourages long-lasting relationships with customers.
⦁ Keep a minimum of the text and make it accurate and up to the mark.
So, there you have it! These 20 powerful tips will always help you to rock and boost your sales in the eCommerce industry with an effective eCommerce web design. All the Best!
ECOMMERCE WEBSITE DEVELOPMENT | FOOD DELIVERY APP DEVELOPMENT COMPANY | CRM SOFTWARE DEVELOPMENT | MOBILE APP DEVELOPMENT COMPANY | b2b portal development | auction website development | on demand food delivery app development