---
The Pros and Cons of Dropshipping on Shopify: A Comprehensive Overview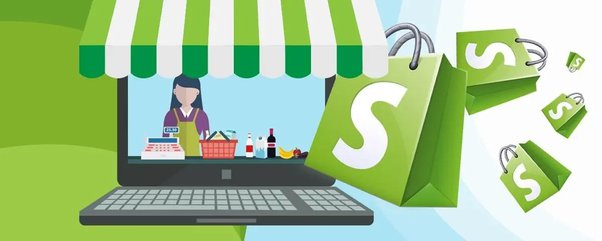 Shopify has established itself as a top platform for business owners wishing to enter this industry because to the enormous growth of dropshipping as a business model. While dropshipping is a very low-risk way to start an online business, using Shopify as your preferred platform has its own set of benefits and drawbacks. To assist you in making a decision, we'll examine the benefits and drawbacks of dropshipping on Shopify in this post.
Pros of Dropshipping on Shopify:
1. Ease of Setup and Use:
Shopify is renowned for its intuitive design and user-friendly interface. Beginners may set up a dropshipping store on Shopify because it takes no technical expertise. The platform provides editable templates and a variety of plugins to speed up setup.
2. Wide Range of Apps and Plugins:
Shopify expands along with your company. Shopify can meet your demands whether you're just starting out or currently running a successful dropshipping business. It offers a variety of features and options that enable seamless expansion as your organisation grows.
3. Scalability:
Shopify grows with your business. Whether you're just starting or already managing a thriving dropshipping store, Shopify can accommodate your needs. It offers various plans and features that allow for seamless scaling as your business expands.
4. Robust Customer Support:
Shopify offers first-rate customer service across numerous channels, including round-the-clock live chat, email, and phone assistance. This assistance can be extremely helpful, especially if you run into technical or operational problems.
5. Access to a Global Audience:
You may connect with a sizable worldwide audience with Shopify. Targeting a wider market is made simpler by the platform's ability to handle international transactions, several currencies, and different payment gateways.
Cons of Dropshipping on Shopify:
1. Monthly Subscription Costs:
The Shopify platform is not free. You may have to pay a monthly subscription fee based on the plan you select. Your profit margins may be impacted by this, particularly if you're just starting out and have little funding.
2. Transaction Fees:
Shopify charges transaction fees for any sale made using a payment gateway other than Shopify Payments in addition to subscription fees. These charges may add up and have an effect on your overall profitability.
3. Intense Competition:
A glut of dropshipping stores has developed as a result of Shopify's success. It might be difficult to stand out and draw customers in a sector that can be very cutthroat.
4. Limited Control over Supply Chain:
With dropshipping, you rely on suppliers to fulfill orders. This lack of control over the supply chain can result in issues like delayed shipping, quality concerns, or products going out of stock without notice.
5. Dependency on Third Parties:
When dropshipping on Shopify, you depend on various third parties, such as suppliers and shipping carriers. Any hiccups in their operations can directly affect your business, leading to dissatisfied customers.
In conclusion, there are benefits and drawbacks to dropshipping on Shopify. It provides a user-friendly and expandable platform, but it's critical to consider the expenses, competition, and the loss of supply chain management. Before deciding if Shopify is the best option for your dropshipping business, thoroughly consider these factors.
ECOMMERCE WEBSITE DEVELOPMENT | FOOD DELIVERY APP DEVELOPMENT COMPANY | CRM SOFTWARE DEVELOPMENT | MOBILE APP DEVELOPMENT COMPANY | b2b portal development | auction website development | on demand food delivery app development