---
Set Up Appointments On Your Facebook Page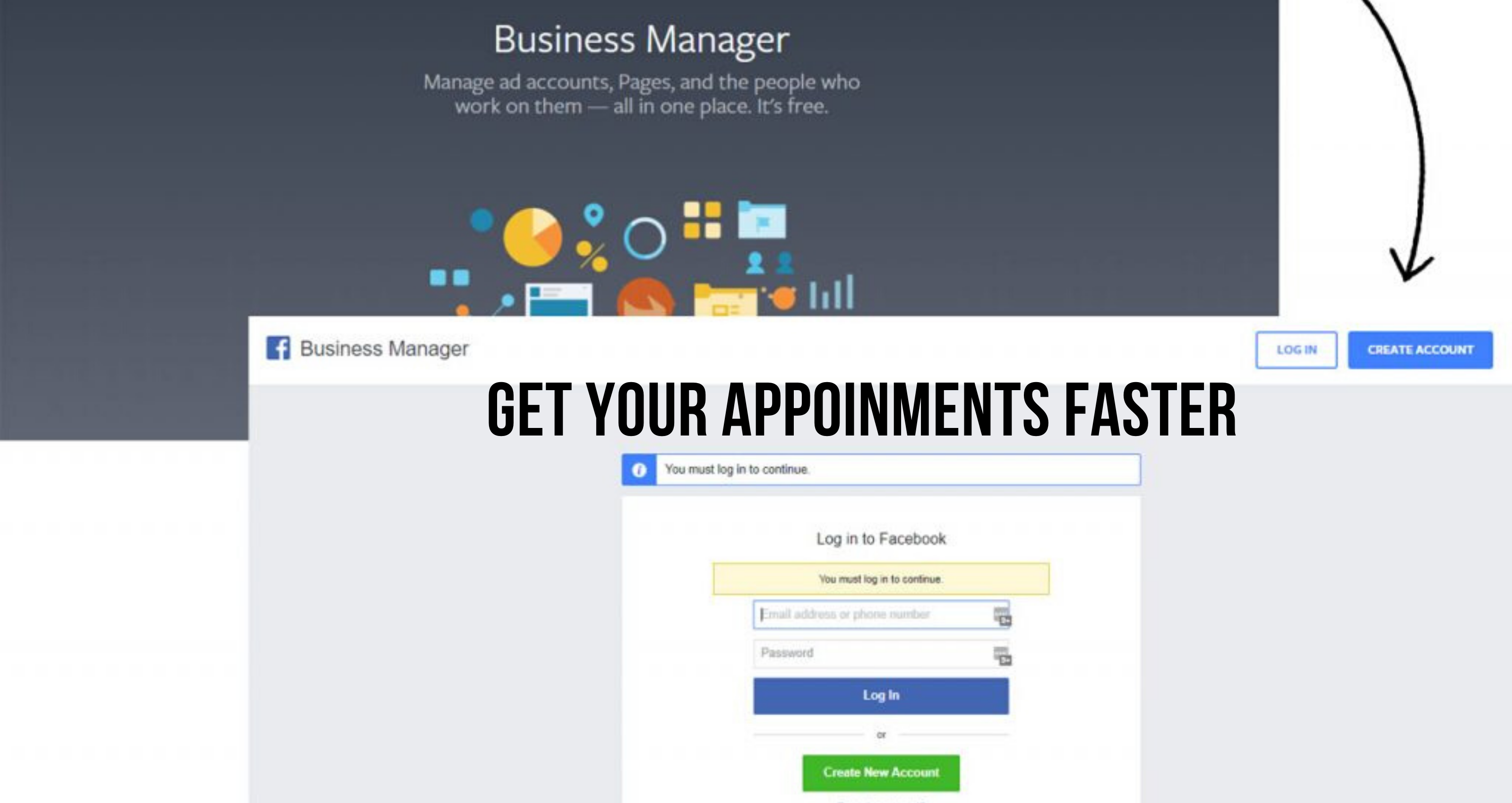 Appointments on Facebook is a great tool for business owners, especially for service-based professionals. one of the new Facebook features so you're probably wondering how do some pages have the book now button and why.
Benefits of Facebook Appointments
✔️It's free: All businesses have access to Appointments on Facebook tools at no charge.
✔️Save time: Appointments on Facebook removes the need for businesses to spend excess time managing their calendar.
✔️Re-engage existing customers: Remind returning customers to book a follow-up appointment or refer their friends.
✔️Find new customers: Attract new customers with the ease and convenience of Appointments on Facebook so they don't have to call or text to book
How to set up appointments on your Facebook Page
Step 1:
Go to your Page and click the blue call-to-action button below your Page's cover photo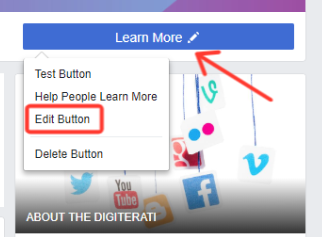 Step 2:
Select the "Book with you" option and choose the "Book Now" radio button. Then click next
Step 3:
Click Appointments on Facebook to manage your appointments through Facebook.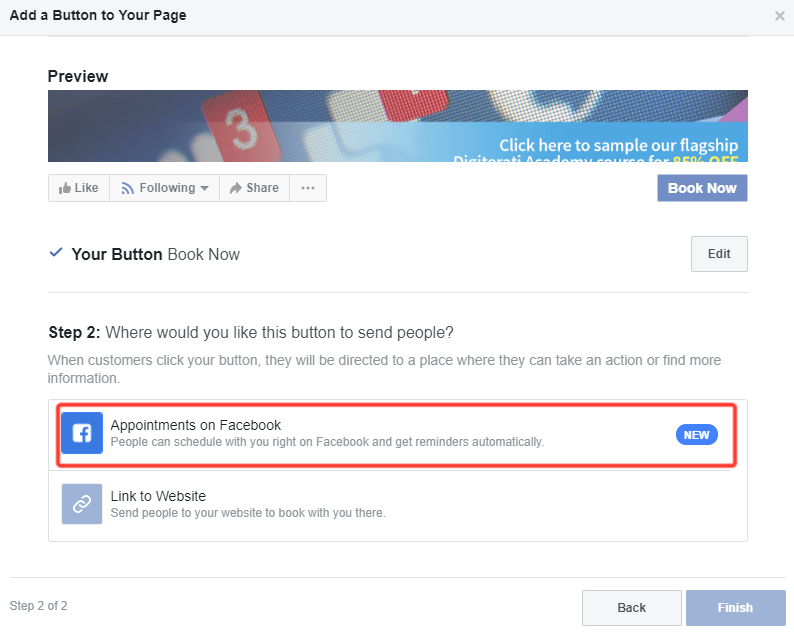 Step 4:
Click Start Setup and then click Next if you want to show your available appointments. If you don't want to show your available appointments, click Not Now.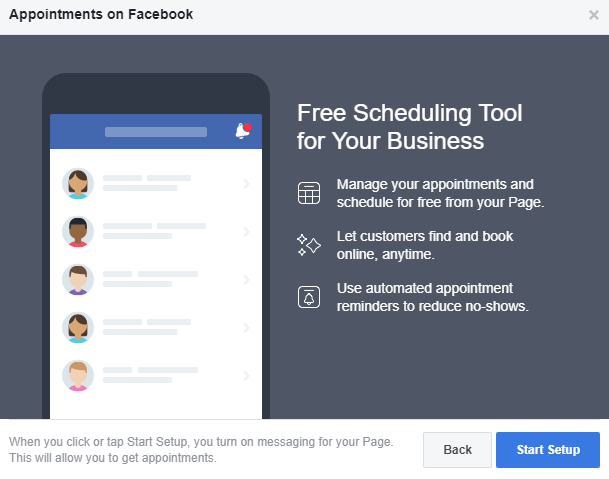 Step 5:
If you chose to show your available appointments, set the days and times you want to regularly offer appointments on your calendar.
Select your time zone (mine was not accurate by default) and then click Next.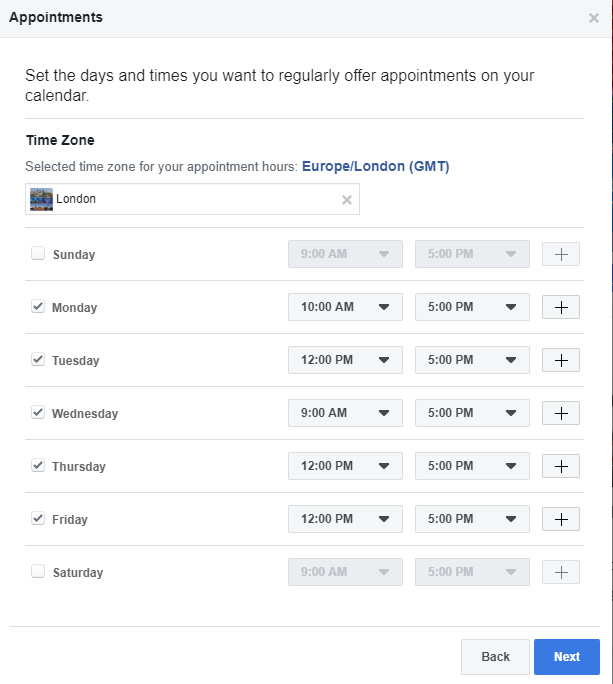 Step 6:
Adjust your preferences for things like appointment approval and advance bookings and then click Next.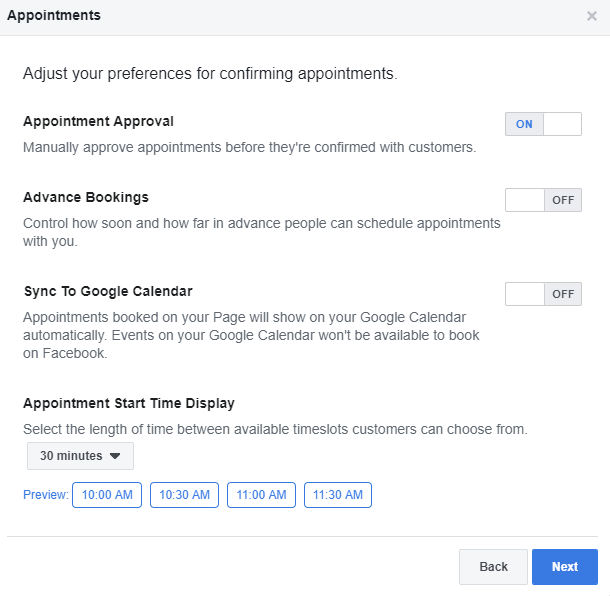 Step 6:
Choose whether you'd like to send customers appointment reminders or follow-up messages and you are done.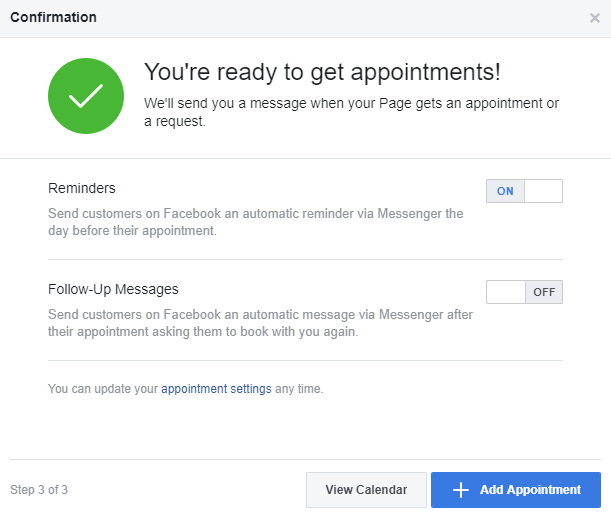 You can view your appointments in an online calendar where you can also manually add appointments yourself. Note also the new Appointments tab at the top of your admin view of the Page:
I hope this was helpful! If you need support with marketing strategies or want to consult our Developers, click here  Intertoons.com.
ECOMMERCE WEBSITE DEVELOPMENT | FOOD DELIVERY APP DEVELOPMENT COMPANY | CRM SOFTWARE DEVELOPMENT | MOBILE APP DEVELOPMENT COMPANY | b2b portal development | auction website development | on demand food delivery app development