---
Understanding Shopify Payments: A Comprehensive Guide

Do you want to launch a new internet business or grow an existing one? Popular e-commerce platform Shopify can make it simple for you to set up and run your online store. Effective payment management is a key component of operating an online business. We'll delve into the complexities of Shopify Payments in this extensive guide, giving you all the details you need to set up and administer payments on your Shopify store.
Having a user-friendly and effective payment system for your online store is crucial in today's fast-paced digital environment. Shopify Payments is a complete solution made to simplify your payment procedures and improve your customers' entire buying experience. Let's explore Shopify Payments in more detail and see why it's a great option for your e-commerce business.
What is Shopify Payments?
You can accept many payment methods directly through your Shopify store using the integrated payment gateway known as Shopify Payments. For both you and your consumers, it makes the payment process simpler and does away with the need for third-party payment processors. You can easily take credit and debit card payments, as well as those made using other well-liked methods like Apple Pay and Google Pay, with Shopify Payments.
Why Choose Shopify Payments?
There are several compelling reasons to opt for Shopify Payments as your preferred payment solution:
Smooth Integration: Shopify Payments is seamlessly integrated into your Shopify store, guaranteeing a simple setup procedure.
Reduced Transaction Rates: Utilizing Shopify Payments can save you money compared to utilizing external processors since Shopify offers competitive transaction rates.
Enhanced Security: Shopify securely manages your customers' payment information, lowering the risk of data breaches.
Enhanced Customer Experience: Shopify Payments' convenience can increase client happiness and encourage repeat business.
Unified Dashboard: Within your Shopify admin panel, manage all of your orders, payments, and finances in one location.
Now that you are aware of the advantages, let's discuss how to actually set up Shopify Payments for your online store.
Setting Up Shopify Payments
With Shopify Payments, getting started is simple. Here is a step-by-step tutorial for your store to enable it:
Access your Shopify admin account. Go to the 'Settings' page on your Shopify dashboard.
Go to 'Payments' and click. Go to the "Payments" option under the "Settings" menu.
Click 'Complete account setup' under 'Shopify Payments' after selecting that option.
You must supply the necessary information, including your business information, banking information, and tax ID.
Submit and Await Approval: Shopify will assess your application after you have submitted your information. Usually, approval takes a few days.
Once your application has been approved, you may begin receiving payments using Shopify Payments.
It's crucial to remember that Shopify Payments might not be accessible in all nations. To make sure it's offered in your region, check the list of supported nations and currencies.
Understanding Transaction Fees
Although Shopify Payments offers reasonable costs, it's important to understand the pricing model. Your Shopify plan will determine the transaction fees, with reduced rates for higher-tier plans. Check out Shopify's official website's fee schedule to see how it relates to your company.
Supported Countries and Currencies
The global reach of Shopify Payments is always growing. Before enabling this payment gateway, make sure your nation and currency are supported. On its website, Shopify lists all of the nations and currencies that they serve.
Shopify Payments vs. Third-Party Payment Processors
Despite the ease of use and advantages for integration that Shopify Payments offers, some organizations might still favor using third-party payment processors. More customization possibilities may be available through these external gateways, but they could also incur additional costs. To choose wisely, evaluate the two solutions and take into account your unique requirements.
Security and Fraud Prevention
When processing online payments, security is of utmost importance. To protect your transactions, Shopify Payments has built-in fraud prevention safeguards. Their system examines each transaction for indications of fraud, adding an extra layer of security for your company and clients.
Managing Payouts
When payments start coming in, you'll need to know how to get access to your money. You may control when you receive your money by setting your payout schedule with Shopify Payments. Depending on your preferences, you can select a daily, weekly, or monthly payout schedule.
Currency Conversion
Currency conversion is an important factor to take into account if you run a global business. Payments made in foreign currencies are automatically converted into your store's currency at a competitive rate via Shopify Payments. This functionality makes doing business internationally easier and increases your consumer base.
Customer Experience with Shopify Payments
The purchasing experience of your clients can be greatly impacted by a simple payment method. Customers can check out fast and securely with Shopify Payments, which helps increase conversion rates and customer loyalty. Building trust with your audience requires offering a simple payment process.
Shopify Payments for High-Risk Businesses
You might be unsure if Shopify Payments is a good choice if your company is high-risk. Shopify does accept a variety of enterprises, however, there can be restrictions for some high-risk industries. Review Shopify's acceptable usage policy to see if your company complies with their requirements.
Tips for Optimizing Your Payment Process
Consider using these best practices to get the most from Shopify Payments:
Provide a Variety of Payment Options: To reach a wider audience, offer additional payment options in addition to credit cards.
Review Transaction Data Frequently: Keep an eye on your payment analytics to spot patterns and areas for development.
Stay Informed: Keep up with Shopify Payments' upgrades and modifications to make sure you're utilizing all of its features.
Conclusion
To ensure the success of your Shopify store, it is essential to select the best payment option. A user-friendly, safe, and economical method of handling transactions is provided by Shopify Payments. You can give your consumers an outstanding buying experience while expanding your e-commerce business by following the instructions in this article and optimizing your payment process.
Recommended Posts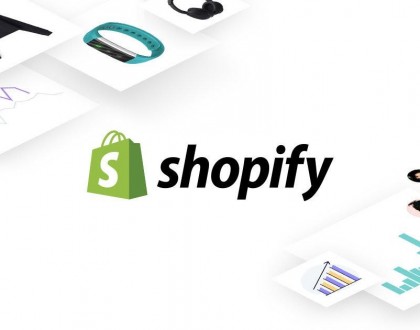 October 18, 2023
ECOMMERCE WEBSITE DEVELOPMENT | FOOD DELIVERY APP DEVELOPMENT COMPANY | CRM SOFTWARE DEVELOPMENT | MOBILE APP DEVELOPMENT COMPANY | b2b portal development | auction website development | on demand food delivery app development