---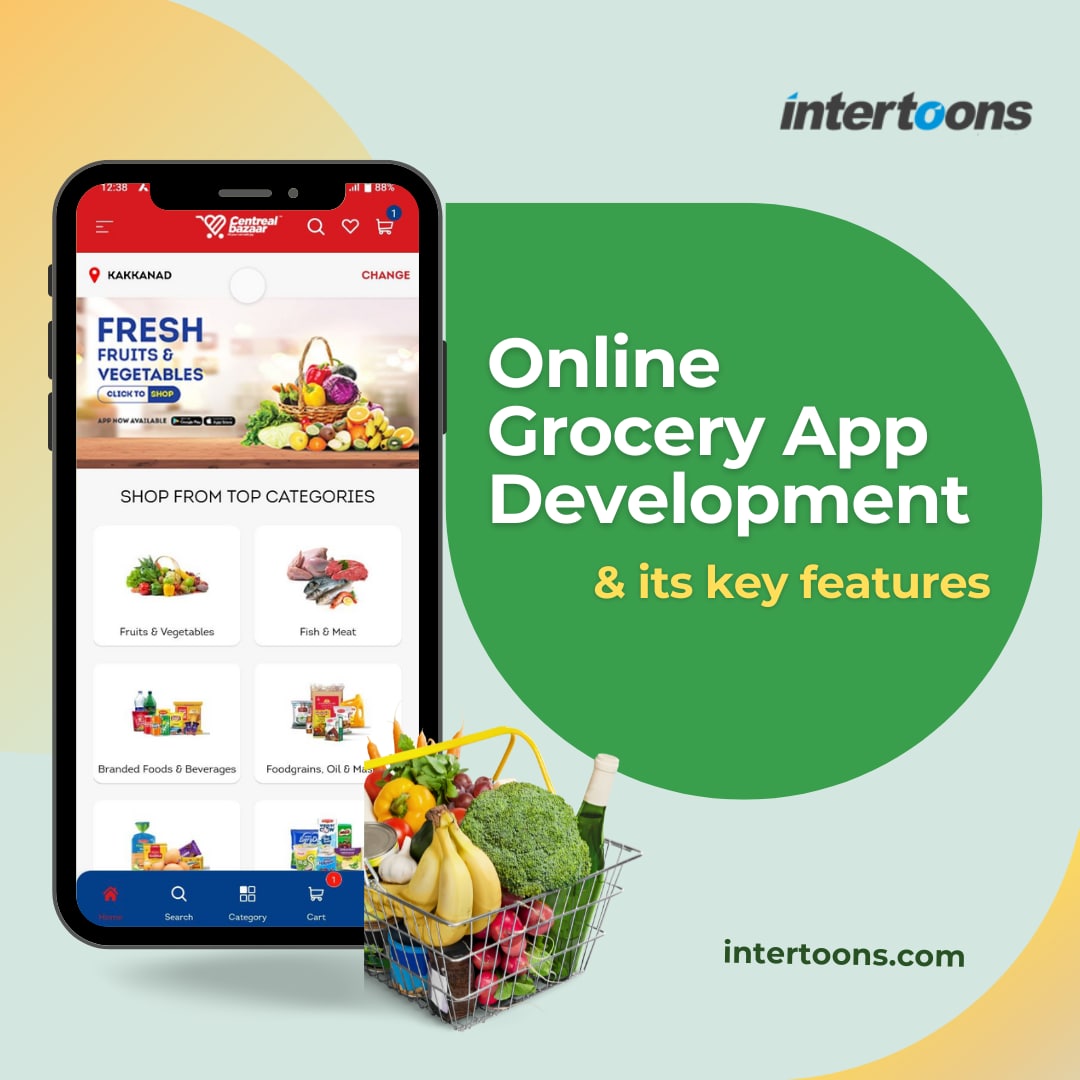 Grocery App Development Checklist
With technology advancing each day, people are using smartphones in almost all spaces of life. The number of smartphone users in India is increasing with each passing minute. It is expected that this number will rise upto 931 million by the end of 2022. At the same time, the global number of smartphone users is expected to reach over 1.5 billion by the year 2040. 
Insane right? With the world undergoing digital transformation, applications have truly revamped how we interact with people of all our surroundings. Additionally, it is transforming the way businesses are conducted. Right from ordering clothes to groceries, everything is possible within a few clicks, right from ordering clothes to the grocery. So, it wouldn't be wrong to the day that having your grocery application has immense scope to gain attention in the future! 
Did you know that over 78% of people shifted to online mode to buy groceries during a pandemic? This contributed massively to the designing and development of other grocery applications as well. Presently, over a million applications and websites are designed to offer customers goods. In this horde, it might be a challenging task to bring your store to the limelight; however, it can gain massive attention if our grocery app development checklist is followed religiously. Today, in this article, we will show you a Grocery App Development Checklist. So, without any further ado, let's get started! 
Top Must-Have Features in Your Grocery Application 
Here is the complete list of must-have features in your grocery application. 
Here they are – 
Hassle-free login feature 
As a customer, you do not want to go through a long and hectic registration process when ordering groceries for your house. When developing a grocery store, make the registration process extremely simple. Users should easily sign up by filling in their name, address, credentials and contact number. This will allow all potential users to explore your grocery applications rather than getting turned off because of a hectic login process. 
Filter categories have become one of the most significant features of any grocery application. Once the customer is inside the application, customers can search for products using the filter option. For example – If a customer wants to buy 1kg of rice, they can easily add the filter and make a purchase. 
We live in a fast-paced world where the environment is highly dynamic. Offering a personalized delivery option for their groceries attracts customers widely. Customers can choose to use the personalized order delivery option to deliver items timely without compromising on the overall product quality. So, if you're planning to design and develop your own grocery application, it is a much-appreciated feature to present. 
Once the customer has added all products to the cart, you do not want them to exit without making a purchase, especially because of inconvenience in the payment process. It is best to offer your customers a variety of payment options such as credit cards, UPI, debit cards, mobile wallets and other payment getaways. Such features ease the payment process. Additionally, it boosts customers' trust in your online grocery store. 
Another major feature to add to your online grocery store is the order tracking feature. Online shopping can be proven a bumpy ride if your customers do not trust you. Hence, order tracking can be proven as your savior. It gives them real-time information about their products, where they are, when they are shipped, and the delivery date. If you want to win your customer's trust, you can easily manifold this trust element by incorporating the order tracking system. 
Final Thoughts 
Globally, online shopping has been accepted with open arms. Earlier, ecommerce websites were limited only to the apparel industry; however, today, it has entered the food industry as well. With online shopping becoming the preferred way of shopping for groceries, it is the responsibility of owners and app developers to give their customers a fair deal. When designing an online grocery application, it is important to be mindful of the above Grocery App Development Checklist. If you're already an owner of a grocery shop and looking to expand your business, the best way to go is to develop an online grocery application. 
Looking to build your own online grocery application? Visit https://intertoons.com/ where our experts design customized eCommerce development solutions tailored to your needs. 
ECOMMERCE WEBSITE DEVELOPMENT | FOOD DELIVERY APP DEVELOPMENT COMPANY | CRM SOFTWARE DEVELOPMENT | MOBILE APP DEVELOPMENT COMPANY | b2b portal development | auction website development | on demand food delivery app development