---
What are WooCommerce shipping classes and how to use them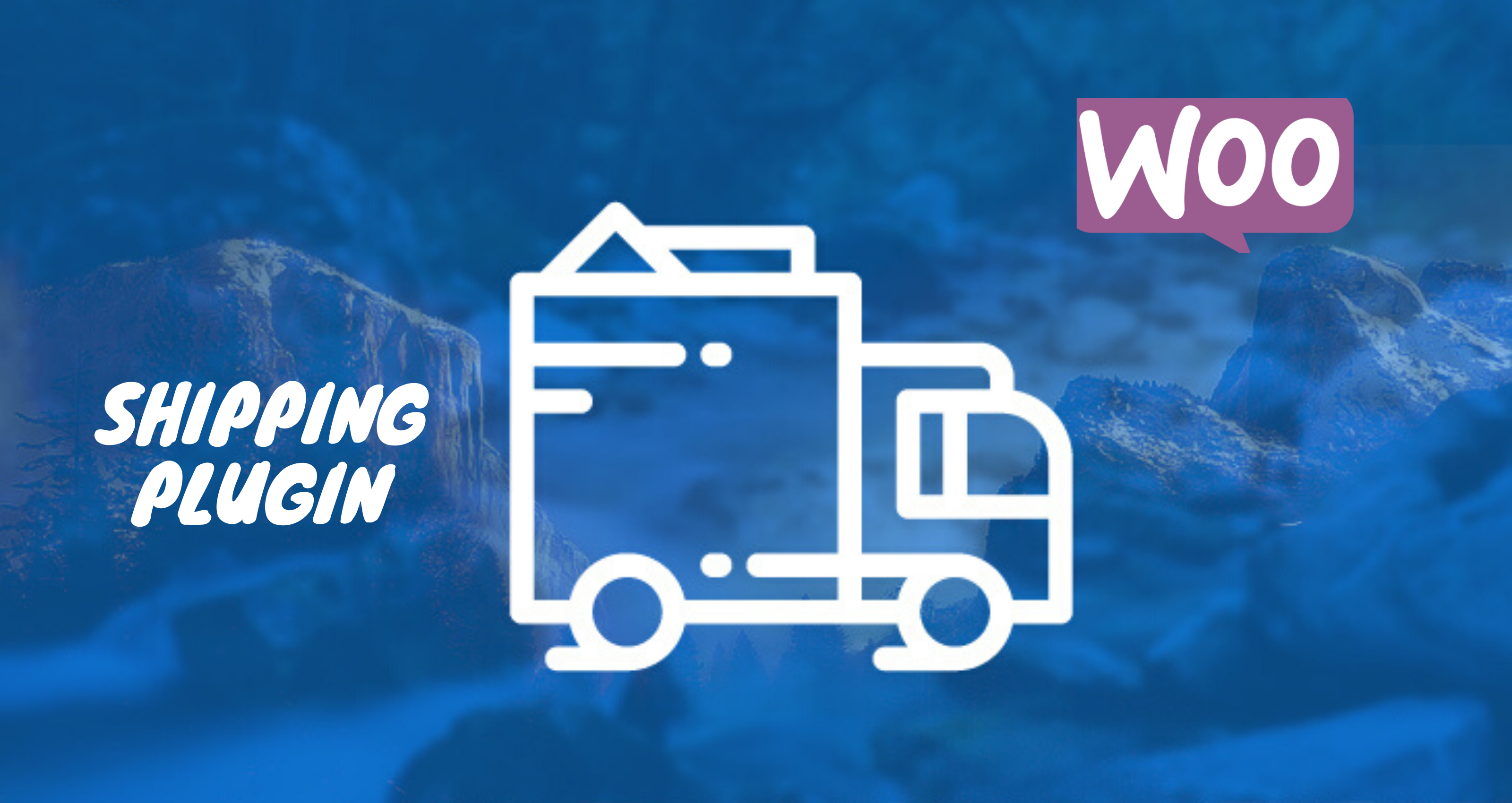 WooCommerce Shipping Classes are a great way for you to charge different shipping rates depending on the products purchased. shipping classes are a very useful feature which allows you to allocate shipping conditions to specific products.
Here are step-by-step instructions on how to set up WooCommerce Shipping Classes.
Step 1:Add Shipping Classes
1./ Go to: WooCommerce > Settings > Shipping > Shipping Classes.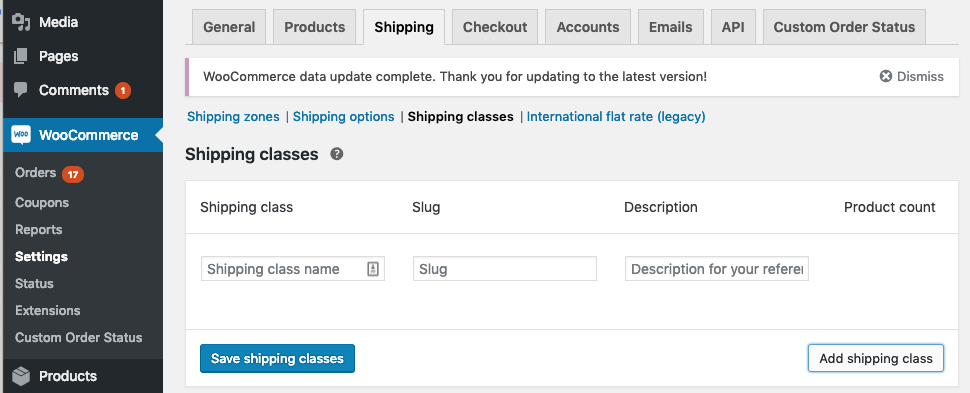 click Add Shipping Class, and add the relevant details for the item you'd like to create a class for. Click Add Shipping Class again to add additional Classes, as necessary.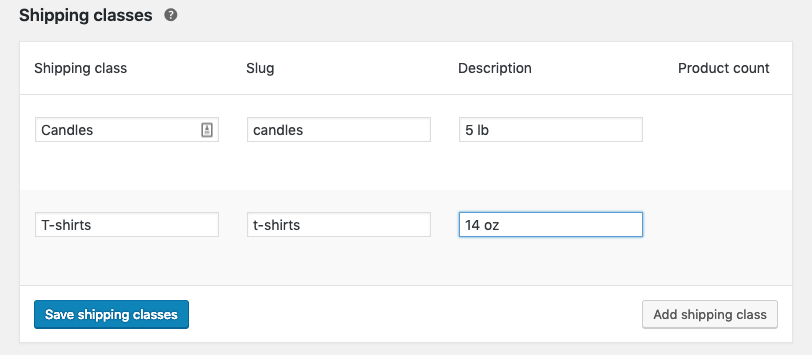 Step 2: Assign Your Products to the Appropriate Shipping Class
It's time to assign your products to the appropriate Shipping Class. Once your products have been assigned a Shipping Class, then they will trigger the appropriate shipping price when they're added to your shopping cart.

Now click one of your products  > Shipping > Shipping Class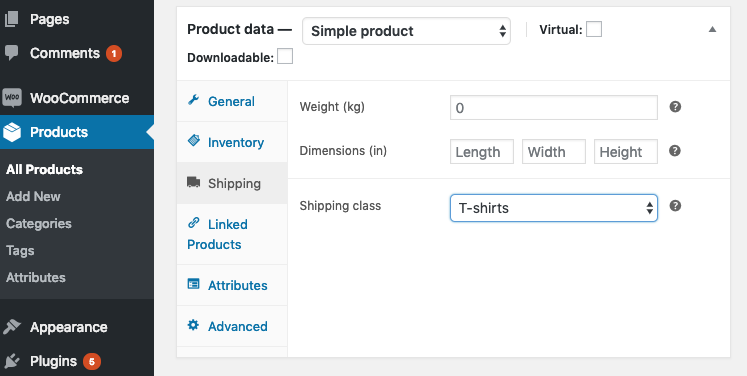 Step 3:Add shipping classes in bulk
To assign more than one product to a shipping class, Simply select the  products > select an Edit option> Apply the operation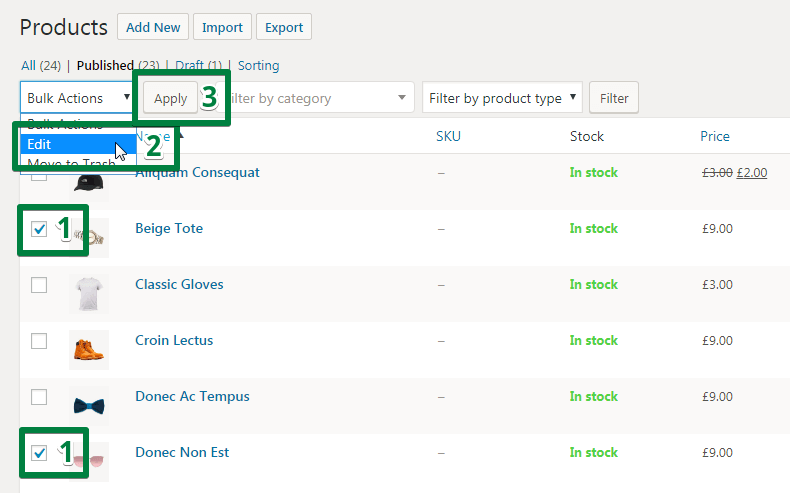 The new box will pop up. You have to select the shipping class you want your products to be assigned to.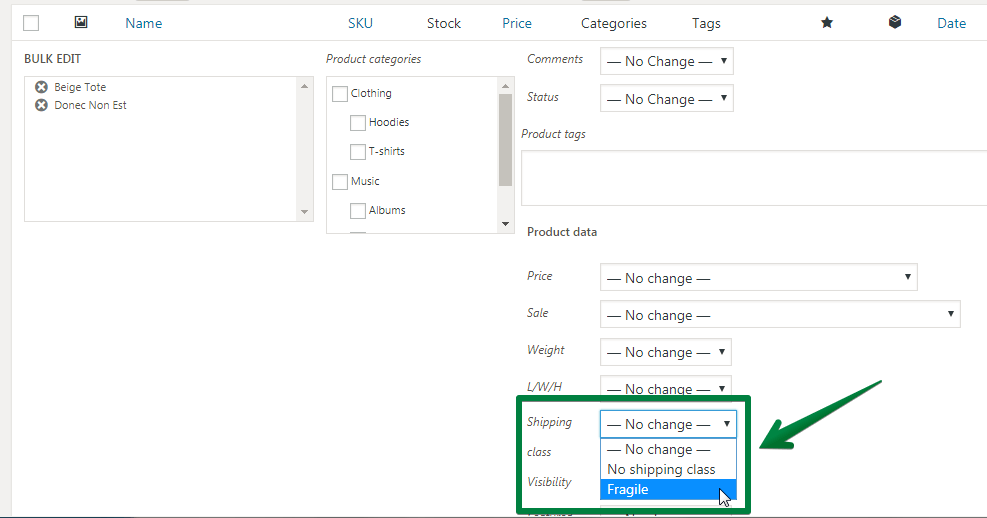 Step 3: How to set shipping costs based on WooCommerce shipping classes?
You wanted to configure WooCommerce shipping classes in your store for the purpose. You want the shipping cost to depend on the shipping classes of products in the customer's cart. Let check it out
Flat rate
A new section shows up on the Flat rate settings screen. It is called Shipping class costs and you can see this section on the screenshot below: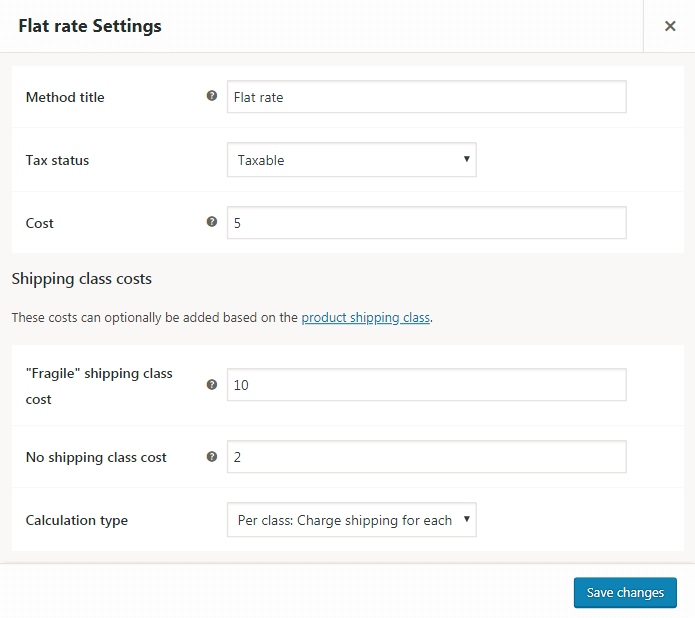 Step 4: Add Your Shipping Information to WooCommerce
Go to WooCommerce > Settings > Shipping > Shipping Zones.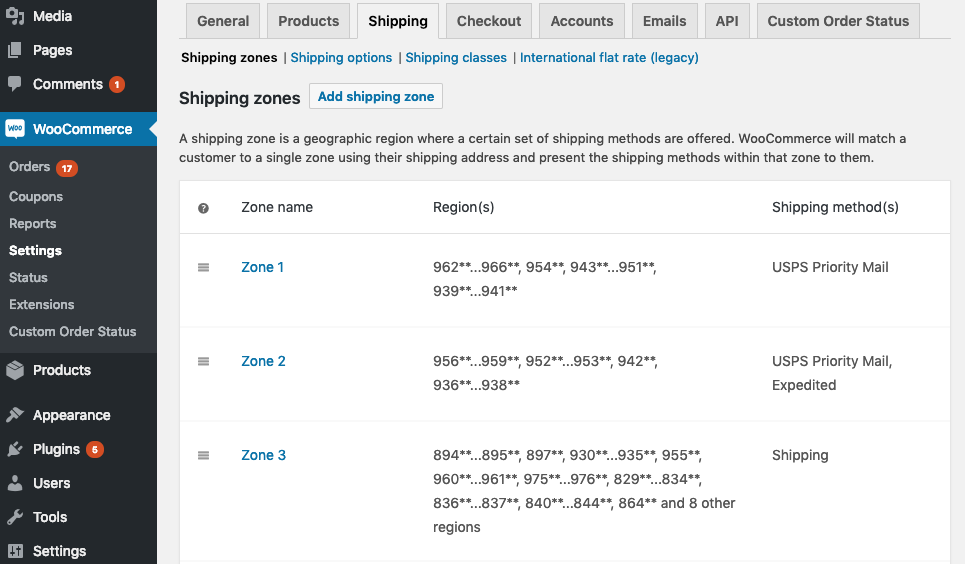 Click the blue hyperlinked Zone Name
Congrats! Once you complete these steps, your WooCommerce Shipping Classes will be set up and you'll be ready to ship orders to your customers. Test it for yourself by creating a few new orders and selecting unique ZIP codes.
Have a question or need some assistance?  get in touch with us  Intertoons.com 
ECOMMERCE WEBSITE DEVELOPMENT | FOOD DELIVERY APP DEVELOPMENT COMPANY | CRM SOFTWARE DEVELOPMENT | MOBILE APP DEVELOPMENT COMPANY | b2b portal development | auction website development | on demand food delivery app development