---
Optimize Google My Business – Compelete Checklist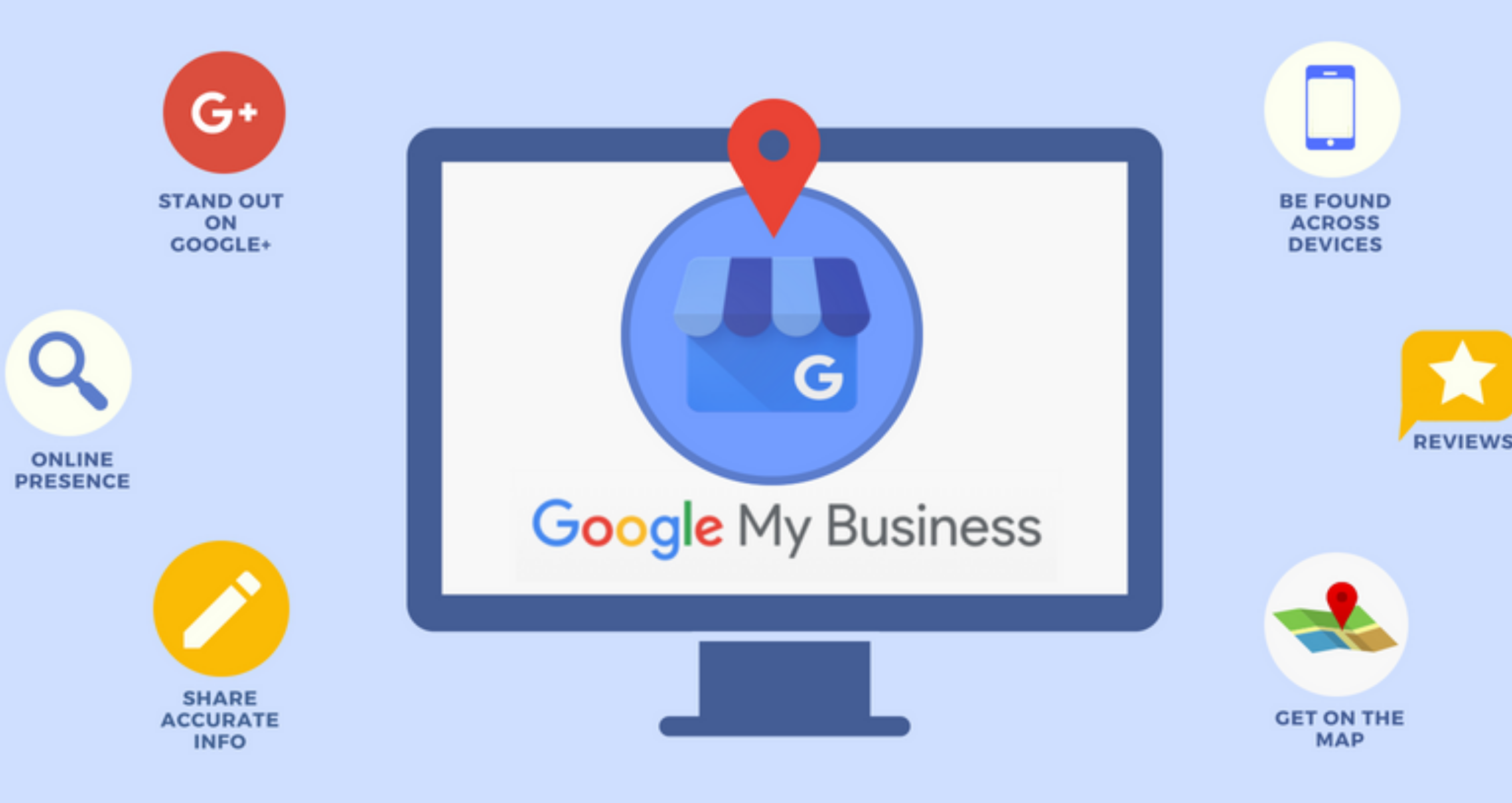 Setting up your Google My Business listing is free, quick and easy, and once it's done, you can begin the  Google My Business optimization process to improve your local search presence. It offers a wealth of business information to Google and local consumers and offers a rich local search presence.
There are many ways you can improve your listing – we're sharing some here for you to get you started.
#1. Make sure you are eligible for a Google My Business Listing?
Rental and for-sale properties are not eligible. Brands, organizations, artists and online businesses should create a Google+ Brand Page and are not considered local businesses.
#2. Claim your Google My Business Listing
A local address and already had a Google+ Business Page or a Google Local page, Google has already converted it into your My Business listing.

#3. Avoid Duplicate Listings
Always Make sure no duplicate listings exist. Note down your official Google My Business URL, as you may need it for further work When your.
#4. Provide the Correct Business Name
Your business name should simply. Do not use marketing taglines, location keywords, special characters, website addresses, and other unnecessary information with the name of your business. Here's what Google advises.
#5. Make Sure Your Address is Correct
The  Business address must be identical across your Google My Business listing, website, other directory listings, social media pages, and elsewhere. Use your official street address without any further directions or details.
#6. Always Use Your Local Working Phone Number
Only use your current and working phone number with your local area code. Have someone answer the phone every time it rings. Prepare a strategy to convert the leads into sales.
#7. Select the Correct Business Category
Make sure that the main categories represent your business correctly.There are 300popular categories, and  main category should stay the same for all of your locations if you have more than one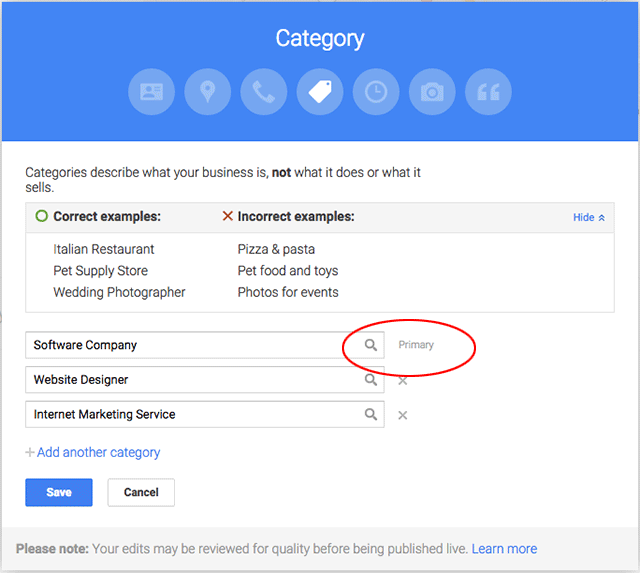 #8. Provide Your Service Area
you should list your business as a 'service area business'. You can then define the service areas based on the zip codes or cities that you serve.
#9. Make Sure Your Business is Verified
Your contact details, description, photos, and other business details will display on Google Maps and other Google properties only after your business is verified.
#10. Link Each Page to the Correct URL
you should have a separate page for each and link it to the relevant landing page.
#11. List and Update Business Hours
make sure you display the correct hours of operation on your Google My Business page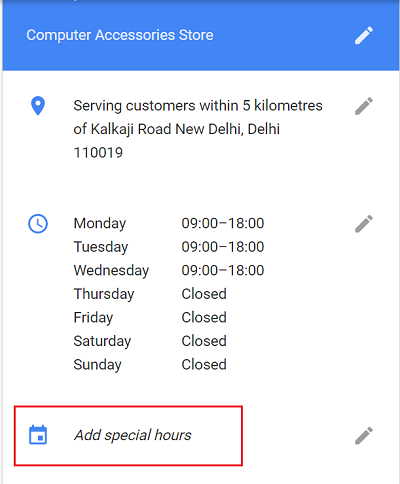 #12. Write a Compelling Description
Highlight the unique selling points (e.g. 'artisan coffee,' 'gourmet coffee,' 'coffee & cake,' etc). Google will pick up a snippet from your description to display under your business name in the local SERPs.
#13. Add Photos of Your Products and Premises
Add your products, premises, and personnel by adding photos to your Google My Business page. Photos are good to get your ranking and increase your CTR. You can add different types of photos to your Google My Business.
#14. Consider to  Add a Virtual Tour
Recommended for hotels, restaurants, and other businesses that rely on their décor and ambience to attract customers, the Street View will be added to your search results on Google Search, Maps, and Hotel Searches.
#15. Collect Genuine Customer Reviews
your Google My Business page is complete, you should actively pursue your customers to add positive reviews of your business. You can remind them to review your business when they come to your store.
Congrats! Now You've optimized your Google My Business for local and mobile searches. The next thing to do is to start to build A website as possible. for this, you can Approach us. https://intertoons.com/. Intertoons is a Leading Web Development Company in Kochi Focusing On ECommerce Development in Magento, WooCommerce, PrestaShop, etc., Apart from this We Do Portfolio, Corporate, CMS Websites in WordPress, Custom HTML ., We helped a series of Clients with our Unique methodology in SEO & Inbound Marketing. Portfolio Page
ECOMMERCE WEBSITE DEVELOPMENT | FOOD DELIVERY APP DEVELOPMENT COMPANY | CRM SOFTWARE DEVELOPMENT | MOBILE APP DEVELOPMENT COMPANY | b2b portal development | auction website development | on demand food delivery app development