---
A Comparison of Popular Grocery Delivery Apps and Their Features In India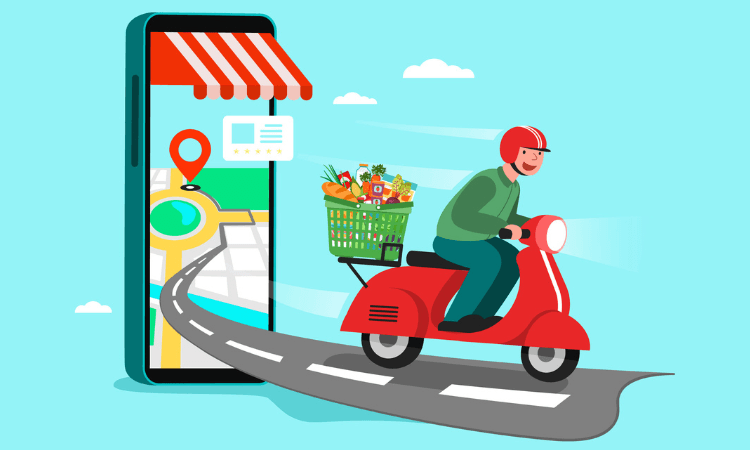 Even while grocery shopping has always been a hassle, the growth of e-commerce and delivery services has made it simpler than ever to have your groceries delivered to your house. There are many well-known supermarket delivery applications in India that make food buying simple. To help you choose the best app for you, we'll compare some of the most well-liked grocery delivery services in India and their features in this blog.
1. Bigbasket
With a broad selection of products and an intuitive app, Bigbasket is one of the biggest online grocery stores in India. Bigbasket is a well-liked solution for busy families because to its rapid delivery and simple payment methods. Bigbasket's extensive product selection, which makes it simple to find what you need, is one of its distinguishing qualities.
2. Grofers
Grofers is a well-known supermarket delivery app that provides quick service and a variety of goods. Along with regular discounts and deals, the app boasts a loyalty program where users can receive prizes for their purchases. Grofers is a fantastic alternative for people who value convenience because it has numerous flexible payment methods and an easy-to-use software.
3. Amazon Fresh
The e-commerce behemoth Amazon offers a supermarket delivery service called Amazon Fresh. For those who are already Amazon customers, Amazon Fresh is a popular choice due to its extensive product selection, quick delivery, and simple payment methods. The additional benefit of Amazon Prime, which includes free delivery for products that qualify, is now available with Amazon Fresh.
4. Flipkart Quick
The Indian e-commerce behemoth Flipkart provides customers with a supermarket delivery service called Flipkart Quick. For those who value convenience, Flipkart Quick is a well-liked option because to its quick delivery and user-friendly software. Additionally, the app offers a huge selection of goods, making it simple to locate what you require.
5. Dunzo
Dunzo is a delivery app that offers a wide range of services, including grocery delivery. With fast delivery and a user-friendly app, Dunzo is a popular choice for those who value convenience. The app also offers a wide range of products, making it easy to find what you need.
6. JioMart
An online store for groceries and other necessities. It offers a huge selection of goods, including food, household goods, toiletries, and more. Through the JioMart website or mobile app, customers can place online orders and have the products delivered right to their door. The mission of JioMart, which has locations across India, is to give customers a simple and convenient shopping experience.
7. MilkBasket
It offers consumers a large selection of food, household goods, and daily necessities that are delivered to their doorstep every morning. Customers can choose from a variety of delivery slots when placing their orders through the MilkBasket app or website. With operations in numerous Indian locations, MilkBasket wants to give its clients a quick and easy shopping experience by bringing fresh, high-quality goods right to their door. The business is well-known for its milk delivery services, but it has since broadened its product selection to include a variety of groceries and daily necessities.
8. Swiggy Stores
A division of Swiggy, a well-known Indian food delivery service, is Swiggy Stores. Customers can obtain a variety of everyday necessities, food, and household goods from nearby retailers using this online platform, and they can have them delivered right to their door. Customers can choose from a variety of delivery slots while placing their orders through the Swiggy app. Swiggy Stores delivers high-quality, freshly sourced goods right to consumers' doors in a number of Indian locations with the goal of giving them a seamless and simple shopping experience. Customers can easily access a broad variety of products from the comfort of their homes thanks to the platform's integration of numerous neighborhood shops.
9. Udaan Express
An Indian B2B (business-to-business) e-commerce platform is called Udaan Express. It gives access to a variety of goods and services, including electronics, fast-moving consumer goods (FMCG), clothing, home and kitchen equipment, and more for small and medium-sized businesses. By connecting companies with suppliers and manufacturers and letting them buy goods at wholesale costs, Udaan Express functions as a marketplace. It promises to streamline the purchasing procedure for companies, saving them both time and money. The platform is a popular option for companies seeking for a one-stop shop for all of their procurement needs since it provides a user-friendly interface, low pricing, and a quick and dependable delivery network.
In conclusion, each of these well-known Indian applications for grocery delivery has distinct advantages and features. There is a grocery delivery app that is ideal for you, regardless of whether you're searching for the broadest product range, the quickest turnaround times, or the most user-friendly app. Why go to the grocery shop when you can have it delivered to your door instead of wasting time and energy? Try out one of these apps right now!
Recommended Posts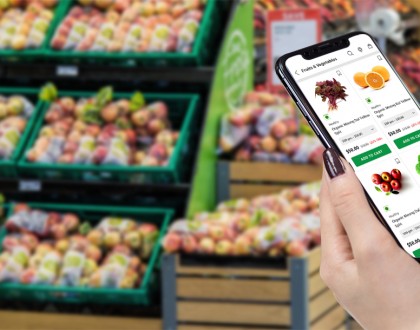 April 2, 2023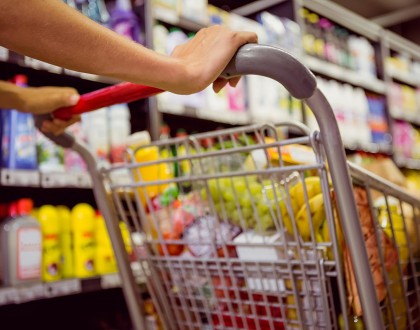 March 25, 2023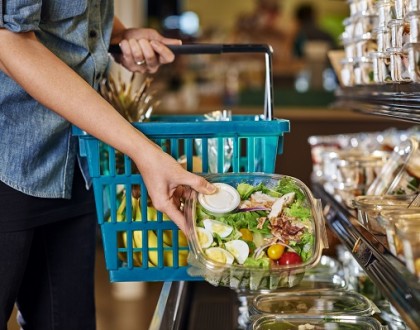 March 23, 2023
ECOMMERCE WEBSITE DEVELOPMENT | FOOD DELIVERY APP DEVELOPMENT COMPANY | CRM SOFTWARE DEVELOPMENT | MOBILE APP DEVELOPMENT COMPANY | b2b portal development | auction website development | on demand food delivery app development