---
Online Supermarket Apps In Norway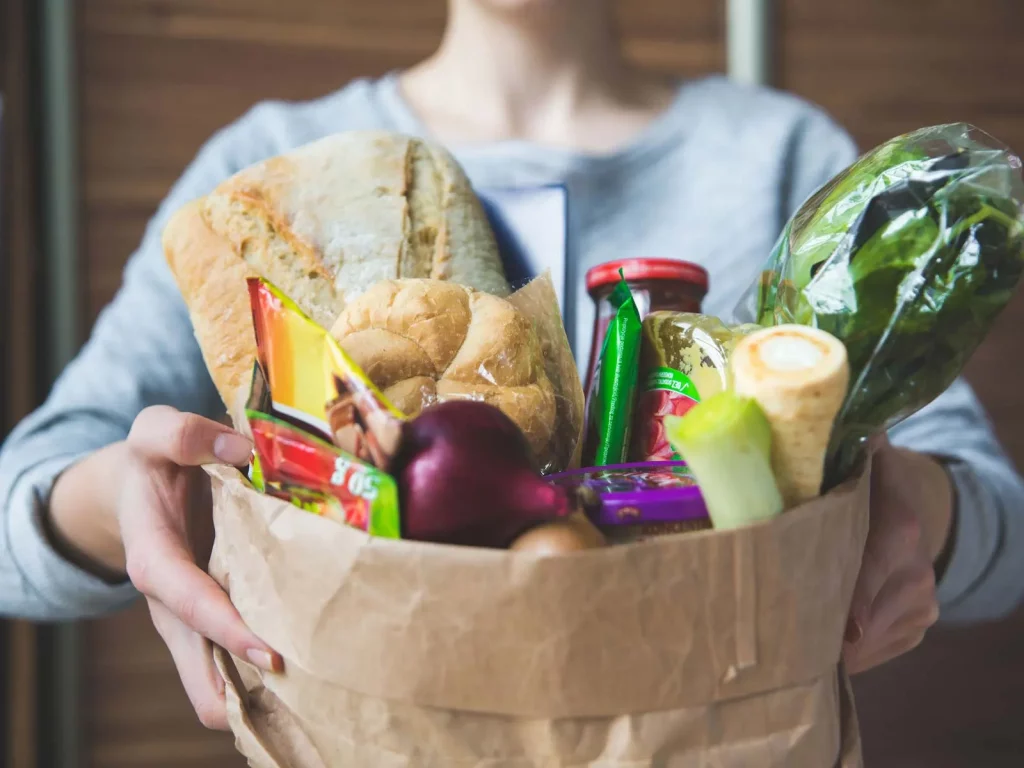 The grocery delivery apps in Norway have undergone several noteworthy changes in the previous years. There has been a shift away from the traditional methods of grocery shopping in favor of more technologically advanced methods. All of this may be traced back to a combination of technological progress and shifting customer tastes.
1.Kolonial
As a result of the pandemic, Kolonial, the largest online grocery distributor in the country, has seen a 250% rise in orders compared to the same period last year. When Kolonial was created in 2013, its founders set out to improve their customers' lives by creating a convenient and enjoyable purchasing environment.It has the highest rate of growth among similar businesses in the Nordic countries at present. From its headquarters in the Norwegian capital of Oslo, the corporation serves over 45% of the country's homes. As long as your order is placed before midnight, they will often deliver your package the following business day. The delivery fee is nominal, but there are free pick-up locations as well.
2.Meny
Meny, the second largest among online grocery delivery apps in Norway, anticipates a similar increase in orders as a result of the coronavirus and is forced to upscale in order to cope with the influx of business. Meny currently operates 190 stores around Norway, but the company is also expanding its online meal delivery business.It brags about being able to deliver either directly to most of the country or to drop off/pickup places in most of the localities. Meny has over 10,000 different grocery products that can be ordered online, and they also have a function where you can get the components of over 2,000 different meals with just the press of a button.
3.Wolt
Wolt's app streamlines the ordering process for clients, resulting in greater business for merchants and higher income potential for delivery services. In Norway, it achieves this under the Wolt Market brand name by running its own grocery stores and food delivery applications, as well as by creating a wide range of technologies, including local logistics, a shopping app, and financial services.The Wolt app was updated in 2020 to include not only food and grocery delivery apps in Norway but also other forms of shopping, and precautions were taken to ensure the security of Wolt orders, such as making all deliveries contactless.
4.Foodora
When it stopped doing business in Norway in 2020, foodora was a food delivery service that ran in a number of nations, including Norway. Customers could use the company's platform to order meals from nearby eateries and have it delivered to their location.Foodora was active in Oslo, Bergen, Stavanger, and Trondheim, among other Norwegian cities. The app offered a user-friendly interface for ordering and tracking delivery and featured a variety of restaurants and cuisines.As foodora stopped operating in Norway, rival food delivery services like Wolt and Uber Eats took over many of its restaurant connections.
5.Kiwi
In Norway, Kiwi is a well-liked grocery company that is renowned for its affordable prices and emphasis on fresh products. Customers can order groceries and other household necessities using Kiwi's online shopping app in addition to its physical locations, where they can pick them up or have them delivered.The Kiwi app offers discounts and deals on a variety of products, including fresh fruits and vegetables, meat, dairy, and pantry essentials. Clients have the option of having their orders delivered to them or picking them up at a Kiwi location close by. Users of the app can also bookmark their favourite products for quick reordering and make shopping lists.
In conclusion, there are several online supermarket apps available in Norway that provide customers with a convenient and easy way to order groceries and household essentials.
ECOMMERCE WEBSITE DEVELOPMENT | FOOD DELIVERY APP DEVELOPMENT COMPANY | CRM SOFTWARE DEVELOPMENT | MOBILE APP DEVELOPMENT COMPANY | b2b portal development | auction website development | on demand food delivery app development